Be inspired by our creations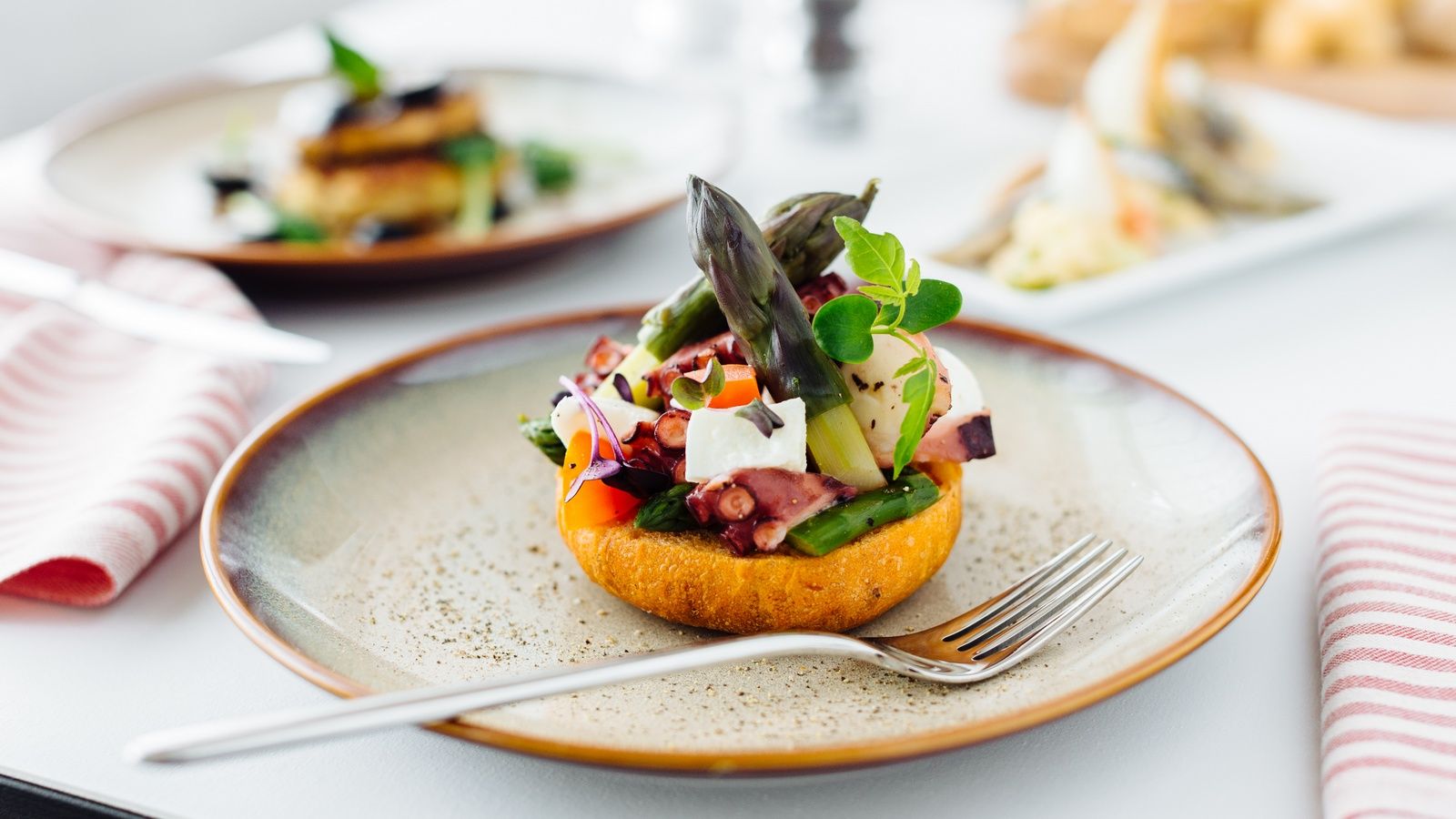 cicchetti danieli bistro venice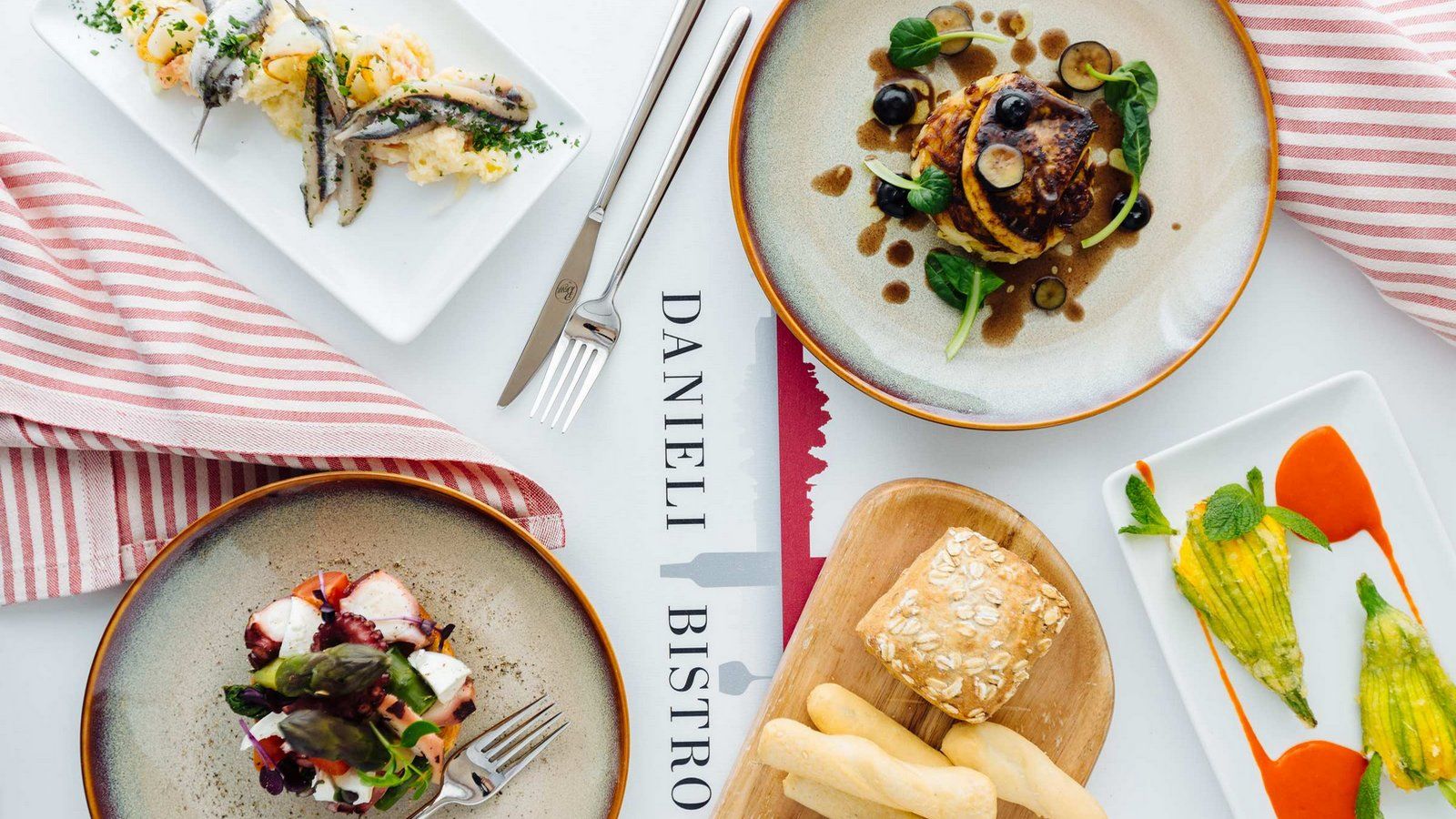 cicchetti danieli bistro venice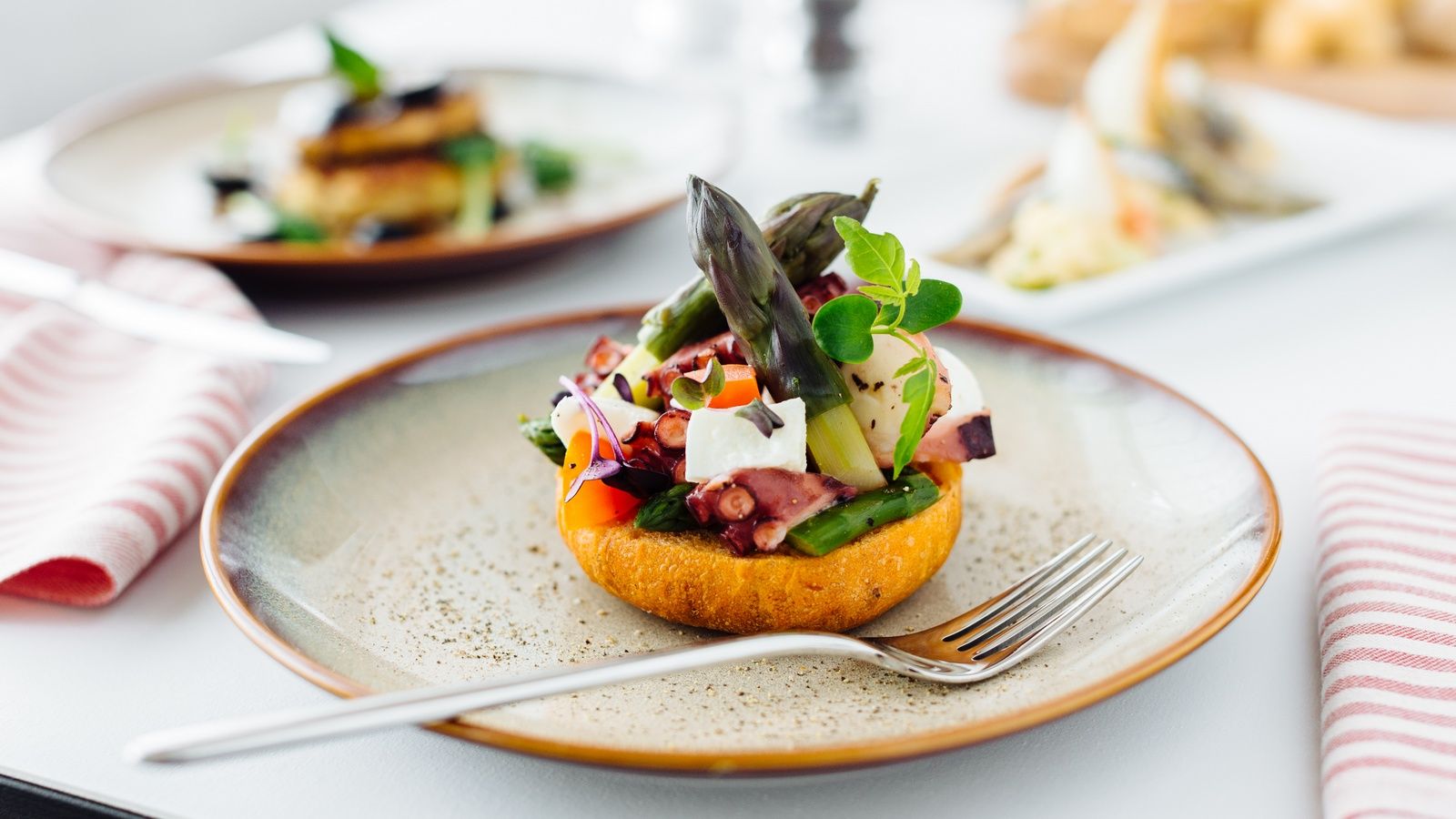 cicchetti danieli bistro venice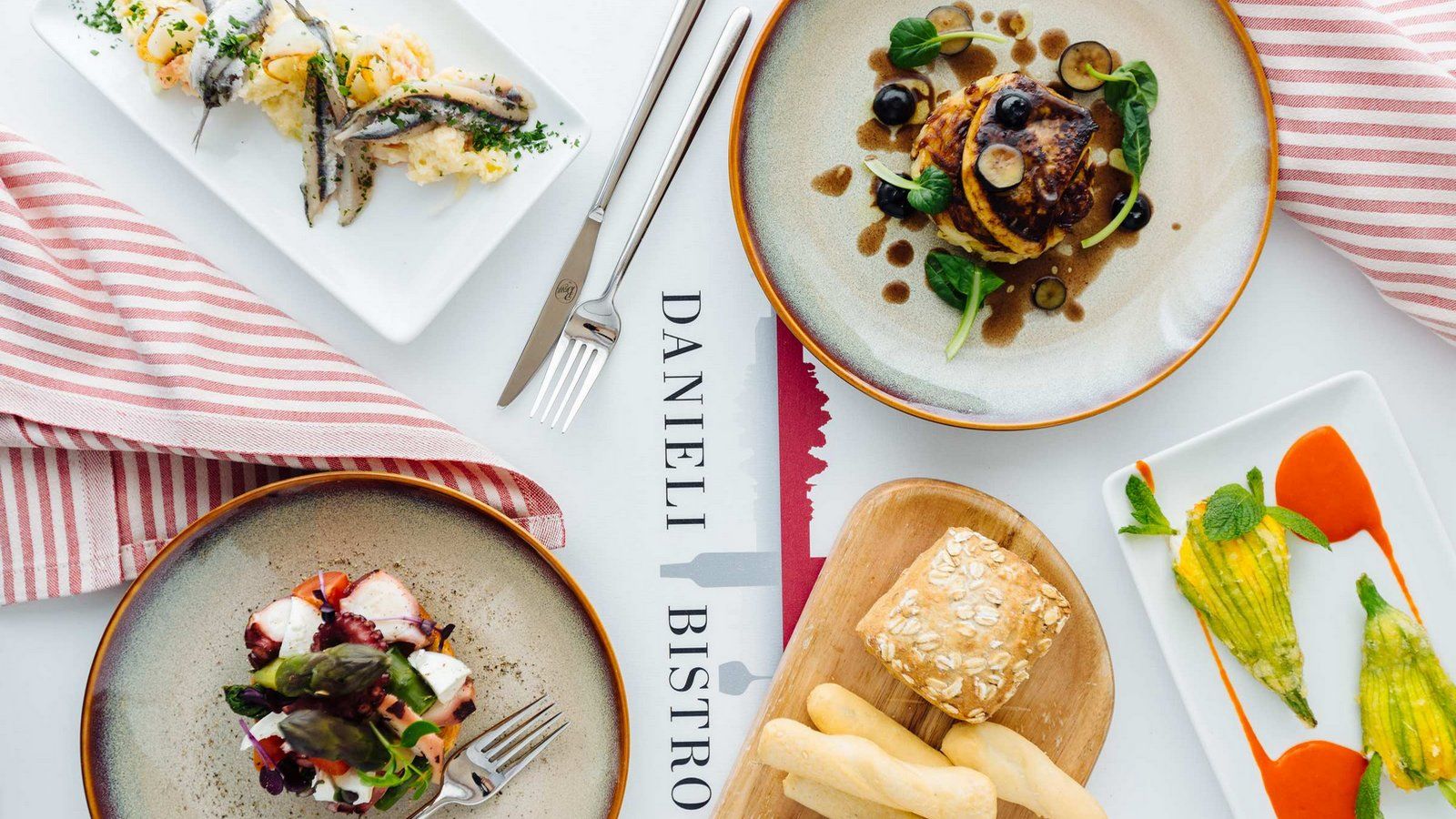 cicchetti danieli bistro venice
Redentore 2017 | Tasting Menu
Cuisine
Beverages
Redentore 2017 | Tasting Menu
Join us for the Venetian event of the year, the Festa del Redentore, and let our chef Dario Parascandolo surprise you with an exquisite tasting menu paired to views over the Venetian lagoon.
The Cicchetti...
Spider crab in its jelly
with avocado, mango and crunchy vegetables
Fried mozzarella cheese sandwich
with strawberry gazpacho and balsamic vinegar
Piquillo pepper
with creamed tuna and Jamon Iberian ham
...but not only
Porcini filled ravioli
with marinated sliced scallop and Venetian style bisque
Black cod fillet
with summer vegetable brunoise and seafood sauce
The Sweet
Raspberry jelly
with tropical fruit sorbet, almond crumble and chocolate sponge
Price Redeemer's Feast Tasting Menu
Cuisine
Let yourself be introduced to the Venetian tradition of the Cicchetti. A culinary journey is waiting for you with the finest tastes of local fresh ingredients.
THE CICCHETTI
Scampi skewer - 22
with rosemary and lime bread crumbs
Squash blossom tempura - 16
with ricotta and sweet pepper sauce
Vegetable Focaccia - 18
with grilled octopus, tomato confit, buffalo mozzarella and asparagus
Whole wheat and dried fruit toast - 20
with beef tartare, avocado and Xeres vinegar
Marinated anchovies - 16
with summer Panzanella, mint, sweet 'n' sour onion
Cicchetto of the day - 14
...BUT NOT ONLY
Foie Gras seared escalope - 22
with potato Rösti, spinach and blueberry sauce
Umbrina burger - 20
"Tiganella" bread, borage mayo
Beef burger - 22
Brioche bun, Pecorino cheese and paprika mayo
Sesame crusted falafel - 16
with pea and almond cream
THE PASTAS
Spinosini pasta - 26
with eggplant, ricotta, cherry tomato sauce, Provola cheese
Risotto mussel and 'nduja - 28
Gragnano Linguine pasta - 28
with seaweeds, prawns, Sucrine lettuce and soy sprouts
Robiola filled Ravioli - 26
with purple basil water pesto
TASTING MENU
3 cicchetti - 50 per person
with choice of one pasta dish per table
THE SALADS
Greek salad - 16
Feta, cucumber, onion, tomato, anchovies, capers and crisp pita bread
Green salad - 16
with orange, avocado, toasted pine nuts, olive dressing
FROM THE BERKEL
Platter of five types of salumi - 22
San Daniele, culatello, mortadella, soppressa, salame friulano
Platter of five types of cheese - 22
Ubriaco, castelmagno, caciottona di capra in fieno, pecorino toscano semistagionato, gorgonzola
Mixed platter of salumi and cheese - 24
San Daniele, mortadella, soppressa, ubriaco, pecorino, gorgonzola
THE SWEETS
Strawberry Tiramisù - 12
with white chocolate bark
Chocolate parfait - 12
with milk cream and amaretto powder
All prices are indicated in Euros and include VAT and service charge.
Beverages
Match our delicious cicchetti with the perfect beverage - treat yourself to a special local wine, a fresh Italian beer or try an authentic Italian soft drink.
THE COCKTAILS
Danieli's Spritz - 16
Aperol, ginger, cucumber, prosecco
Bitter End - 18
Glenfiddich, red vermouth, Campari, Apricot liqueur
Digestivo Amaro - 16
orange juice, Aperol, bitters
Lynchburg Lemonade - 16
Jack Daniels, curacao, lemon, lemonade
Venetian Cooler - 18
sweet tea, peach liqueur, lemon, Cognac VS
Prosecco Crede Bisol
Glass - 12
1/2 litre in jug - 22
1 litre in jug - 44
Pinot Grigio Pighin, Collio DOC
Glass - 12
1/2 litre in jug - 22
1 litre in jug - 44
Palazzo della Torre Allegrini, IGT
Glass - 12
1/2 litre in jug - 22
1 litre in jug - 44
All the prices are indicated in Euros and include VAT and service charge.
Tuesday - Saturday

6:30 PM - 11.30 PM